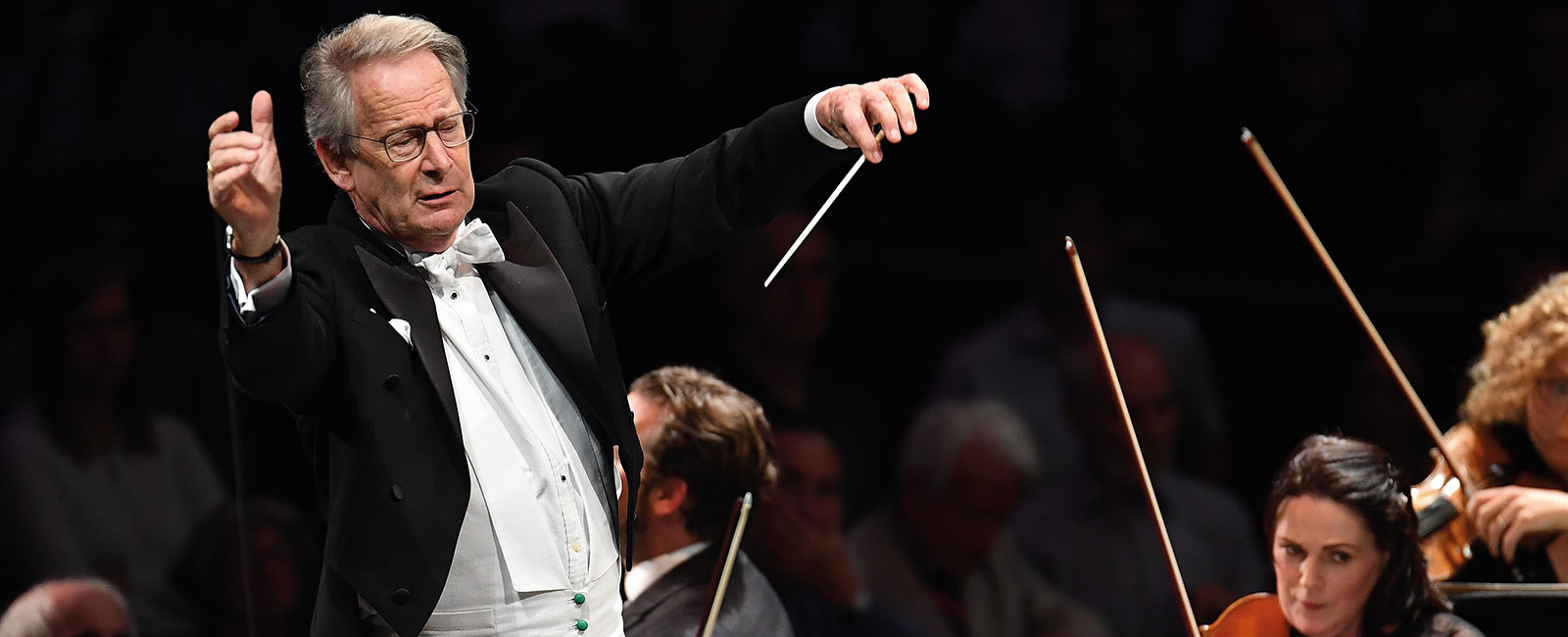 John Eliot Gardiner stands as an international leader in today's musical life, respected as one of the world's most innovative and dynamic musicians, constantly at the forefront of enlightened interpretation.
Sir John Eliot Gardiner is revered as one of the world's most innovative and dynamic musicians, constantly in the vanguard of enlightened interpretation and standing as a leader in contemporary musical life. His work, as founder and artistic director of the Monteverdi Choir (MC), English Baroque Soloists (EBS) and Orchestre Révolutionnaire et Romantique (ORR), has marked him out as a key figure both in the early music revival and as a pioneer of historically informed performances.
As a regular guest of the world's leading symphony orchestras, such as the London Symphony Orchestra, Symphonieorchester des Bayerischen Rundfunks, Royal Concertgebouw Orchestra and Gewandhausorchester Leipzig, Gardiner conducts repertoire from the 17th to the 20th centuries. He was awarded the Concertgebouw Prize in January 2016.
The extent of Gardiner's repertoire is illustrated in the extensive catalogue of award-winning recordings with his own ensembles and leading orchestras including the Vienna Philharmonic on major labels (including Decca, Philips, Erato and 30 recordings for Deutsche Grammophon), as wide-ranging as Mozart, Schumann, Berlioz, Elgar and Kurt Weill, in addition to works by Renaissance and Baroque composers. His many recording accolades include two GRAMMY awards and he has received more Gramophone Awards than any other living artist.
Gardiner has also conducted opera productions; at the Royal Opera House, Covent Garden, at the Vienna State Opera and at Teatro alla Scala, Milan. From 1983 to 1988 he was artistic director of Opéra de Lyon, where he founded its new orchestra.
In 2017, Gardiner and the Monteverdi ensembles celebrated the 450th anniversary of Monteverdi's birth with staged performances of his three surviving operas across Europe and in the USA, a project that was recognised by the RPS Music Award in the Opera and Music Theatre category. 2018 saw Gardiner - along with the Monteverdi Choir and EBS - embark on a reprise of the landmark Bach Cantata Pilgrimage in some of Europe's most famous concert halls and churches, before giving a number of critically-acclaimed performances of Verdi's Requiem with the Monteverdi Choir and ORR - including a landmark concert at Westminster Cathedral in aid of Cancer Research UK. Gardiner went on to demonstrate a renewed commitment to Berlioz's music with an extensive tour of his major symphonic works (including Harold in Italy, Lélio and Symphonie fantastique) across Europe and the United States. In 2019 Gardiner conducted new productions of Handel's Semele and Berlioz's Benvenuto Cellini, and gave his debut performances in Colombia, Russia, Slovakia, Brazil, Uruguay, Argentina and Chile.
An authority on the music of J. S. Bach, Gardiner's book, Music in the Castle of Heaven: A Portrait of Johann Sebastian Bach, was published in October 2013 by Allen Lane, leading to the Prix des Muses award (Singer-Polignac). Among numerous awards in recognition of his work, Sir John Eliot Gardiner holds several honorary doctorates. He was awarded a knighthood for his services to music in the 1998 Queen's Birthday Honours List.
​
​BBC News - 5 Minute interview
Introducing Monteverdi 450
Gramophone Awards - Bach Motets
Brandenburg Concertos project